Large cold days, stainless steel insulation cup is particularly popular, seems to have become the necessities of life of the people. Everyone in the selection of insulation Cup, there are different requirements, some people choose fashionable and some people choose good insulation performance, and some people choose a wide range of uses ... ... In fact, when we choose the most important thing is to see the cup quality.
In many insulation Cup brand, how can we find the quality of protection, but also suitable for their own insulation Cup?
The so-called "cheap no good goods", a good insulation Cup, the price is generally not too cheap, we buy stainless steel cups, to choose a reputation of the brand. Poor insulation Cup material is not only worrying, and the insulation performance is very poor, with a long time will rust. Such a cup you dare to use it?
As the leader of the cup industry, the famous brand Jiajun has won the appreciation of consumers, product quality assurance, famous Jiajun insulation cup with medical 304 stainless steel, food grade material, ease of use, never rust.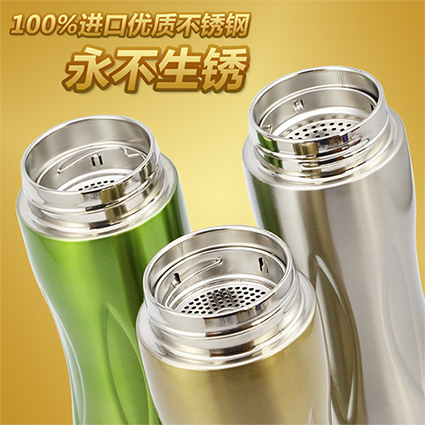 Famous Jiajun hot insulation Cup - SP91001

This insulation cup, Xiaoman Yao design, fashionable fashion. Widely used, can be used as an office cup, student cup, car cup, sports cup, welcomed by consumers! Winter warm, summer cold, holding time up to 12 hours. And the cup has a tea filter, used to tea is also very convenient Oh.